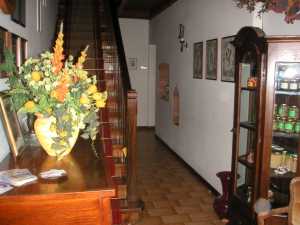 The agriturismo San Fortunato is an old countryhouse situated on a rim of a wide green valley in the middle of a sweet land of forests, vineyards and pastures at the foot of Asiago plateau.
It has a wonderful location being in the middle of the countryside, but very close to mountains and just a few kilometers far from the most beautyful venetian towns, as Vicenza, Padua, Venice and the fascinating medieval villages of Marostica and Bassano del Grappa. You can enjoy the beauty of art and culture and get in touch with ancient traditions or simply breath the fresh air blowing from the high mountains and walk peacefully on white paths across the fields.
Our house is a farm that was build on the rests of the ancient monastery of San Fortunato, just at the side of its little rounded church, that is still loved and daily visited from people of the little town of Fara Vicentino.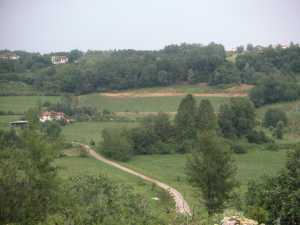 From time immemorial members of our family have lived here working on fields and rearing pigs and poultry.
In 1987 we decided to convert our grandfather's farm into a place for hosting people, offering a bed and breakfast and cooking service.
After an accurate restoration, we opened our home to everyone seeking a place to relax and to enjoy the simple life of the countryside, following the slow cycles of nature. We did not want to create an artifical environment transforming our house into an ordinary holiday place; but to everybody coming to visit us, we simply show our real life, our uses, our work and our tastings. That is in our opinion the best way to wellcome everybody!